InReach
Staff
Only
Section
Welcome to the INREACH Staff-Only Page!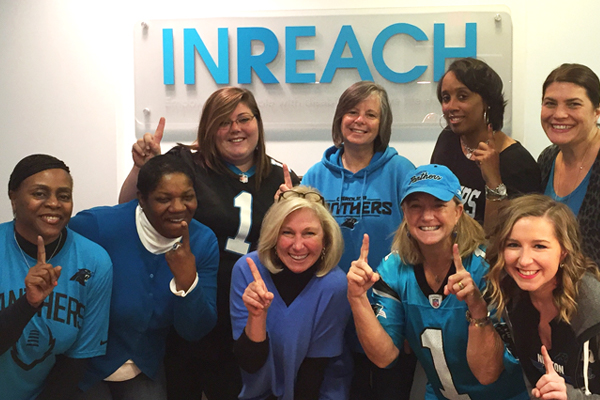 Employee Training Guides:
Employee Training Quizzes:
STAFF Documents:
2016 Employee Benefits Summary Document (Requires Password - contact HR Dept.)
2018 FiF Application Packet
Annual Health Statement Form
Bloodborne Pathogens Re-Certification Form
Bonus Request Form
Cash Distribution Record
Check Request
Consent for Release
Coordination of Care & Release Form RGT27
Day Outing Authorization
Distribution Request
Drug Screening, Post-Accident
Emergency Information Card
Employee Protocol for Auto Accidents
Grocery Expenditures
Group Home Activity Log
Group Home Inspection Form
Incident Report
Mileage Reimbursement Request
Overnight Visit Approval
Petty Cash Reconciliation Form
Physician Order and Note Form MED.8AMED.8A
Photograph/Likeness Consent Release Form
Progress Notes Form CO.5.10ACO.5.10A
Resident Profile
SLR RFMS Expense Voucher
Time Sheet
Vehicle Mileage Log
Volunteer Application Form
Volunteer Group Application Form
Employee HR Documents
2018 Holiday Office Closings
2018 Payroll Schedule
FMLA Request Form
InfiniSource Reimbursement Form
Employee Logins
iSolved (replaces the HR Online/Paychex link) this is to be used after your initial log-in for all Employees: www.myisolved.com
iSolved Time & Attendance (TimeForce - Not for all Employees): time.myisolved.com
Infinisource Benefits (log-in for FSA, HRA, Dental): infinconsumer.lh1ondemand.com
Customer Service Number: 877-564-0262
United Healthcare Member Login www.myuhc.com/member/
Client Care Web (CCW) www.clientcareweb.com/Login.asp
CMS (for Contractors) icm.oforce.com/Account/SignIn/
Microsoft Office 365 Online Portal login.microsoftonline.com
Upcoming Training Classes & Events
Click below to see a list of the classes and activities offered through Training program.
For additional dates and times, click a date on the calendar on the right of your screen.


Other Links
Wellness Committee Slideshow: click here to download
InReach Awards Nomination Form (click on the link, open the attachment, make your nominations, forward to This email address is being protected from spambots. You need JavaScript enabled to view it.)
Suggestions, Celebrations and Challenges
We welcome your feedback! If you have a suggestion, want to recognize someone or celebrate a milestone, or tell us about a challenging opportunity where we can assist or improve, please don't hesitate to let us know! Use the links below to drop us a line and let us know what you think.
Submit an entry for the This email address is being protected from spambots. You need JavaScript enabled to view it.
Submit an entry for the This email address is being protected from spambots. You need JavaScript enabled to view it.
Submit an entry for the This email address is being protected from spambots. You need JavaScript enabled to view it.
Employee Logins
iSolved (replaces the HR Online/Paychex link) th