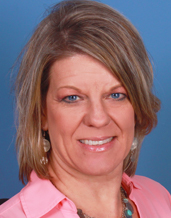 Director of Programs
Community Guide, Residential Services, B3, Service Approval
Phone: 704-536-6661 Ext. 178
This email address is being protected from spambots. You need JavaScript enabled to view it.
Terri-Lynn has worked for InReach since 2007. Terri-Lynn Fite is a Community Service Manager for InReach. She oversees B3 services including In Home Skill Building, Respite and Community Guide.
She serves in a leadership position as the Chair for the Student Leadership Team at Bradley Middle School since 2013. Terri-Lynn also volunteers in her community at the Clothing Closet, coordinates senior swimmers to work the Special Olympics swimming events and various other community activities. Her family has rescued and fosters puppies for S.A.F.E. Animal Haven.
Terri-Lynn earned her Bachelors degree in Social Work from Ball State University in Muncie, Indiana.