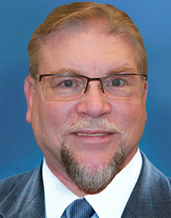 Director of Information Technology
Phone: 704-536-6661 Ext. 469
This email address is being protected from spambots. You need JavaScript enabled to view it.
Michael began at InReach in April 2016. He brings to InReach over 30 years of experience in the IT Industry. His position involves Project Management, IT Operations, Infrastructure Design, Network Management, Help Desk Management, Governance, Vendor Management, Strategic and Business Continuity Planning, Disaster Recovery Readiness and Information Security.
He has implemented and managed Call Centers at the US EPA and Nortel Networks, directed local and field service teams, managed application development and maintained service projects in State, Federal and Corporate environments involving help desk implementation, software consolidation, service workflow and common desktop operating platform environments. He has nearly 8 years of experience as Information Security Officer for a State Agency.
Michael has earned over 75 Training certificates and course certifications in IT Support, Management Fundamentals, System Administration, Project Management, Network Administration, Information Security, PC Hardware & Peripherals, Web Design & Support and other related topics.
Michael holds both Master of Science and Bachelor of Science degrees in Computer Sciences. He is a member of the Institute of Electrical and Electronics Engineers, Inc. (IEEE) - the world's leading organization of computing and information technology professionals.