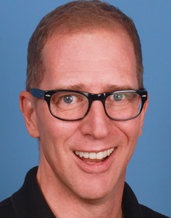 Chief Program Officer
Phone: 704-536-6661 Ext. 425
This email address is being protected from spambots. You need JavaScript enabled to view it.
Chris joined InReach in 1992. He manages employment services and community-based services.
Chris has served on the following professional committees: Mecklenburg Providers Council, Mecklenburg Disabilities Action Collaborative (MDAC), and the Self-Determination Best Practice Committee (Secretary). He is a member of The Arc of Mecklenburg County.
Chris has served on the Board of Eastside Cultural Center as the Treasurer and is Secretary of Rainbow's End Investment Club.
He is a volunteer on a WISH Team and a volunteer for the homeless projects for the Unitarian Universalist Church, where he is a member. Chris had been a longtime volunteer at Hemby Children's Hospital.
Chris earned his Bachelor's Degree in Psychology from Western Carolina University and has also earned a B. S. in Biology from UNC-Charlotte. He also earned a Certificate in Developmental Disabilities from Central Piedmont Community College.