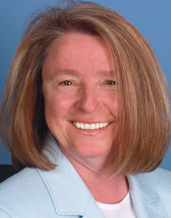 Chief Operations Officer
Phone: 704-536-6661, Ext. 421
This email address is being protected from spambots. You need JavaScript enabled to view it.
Debbie has been with InReach since 1990. She oversees group homes and Medicaid waiver programs. Debbie is also self-employed in property management.
Debbie is a graduate of Leadership Charlotte, Class 25. She is a former U.S. Naval Reservist, and a former volunteer with the Guardian Ad Litem program. She is a member of the North Carolina Guardianship Association, and a member of the Wolfpack Club.
Debbie earned a Bachelor of Arts Degree in Psychology from UNC-Charlotte, and received her Master's Degree in Organizational Management from Pfeiffer University. Debbie also has a certificate in Developmental Disabilities from Central Piedmont Community College. She is currently pursuing her Bachelor's in Leadership in the Public Sector from N. C. State.