"The unselfish effort to bring cheer to others will be the beginning of a happier life for ourselves." — Helen Keller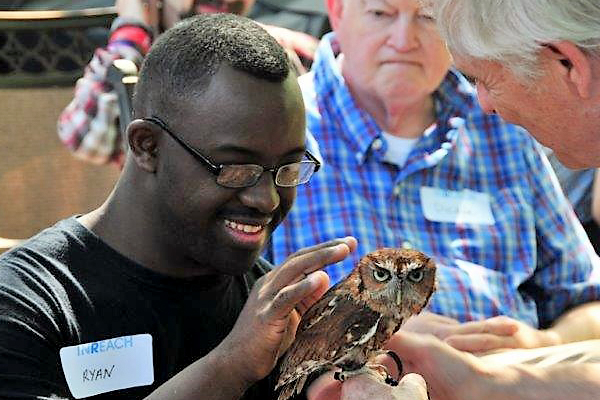 Donations of time and talent are critical to the success of our mission. We hope you will consider getting involved to help the people we support to realize that their goals, aspirations, and dreams are within reach!
We offer a variety of projects and volunteer opportunities for all ages. Some examples include:
Coordinate a party, dinner or movie night at a group home
Teach a craft/share a hobby (such as scrapbook making, painting, knitting, baking or writing poetry)
Take a group to the movies, the park, or the mall!
Help with a special event
One-day and long-term projects are available
Please note: BOTH the Volunteer Application Form and the Background Check Authorization form must be completed and sent to Kelly Perez by email, U.S. Mail or they may be delivered in person to the InReach Corporate Office at the address below.
By E-Mail: This email address is being protected from spambots. You need JavaScript enabled to view it.
Mailing Address:
InReach
Attn: Kelly Perez
4530 Park Rd. Suite 300
Charlotte, NC 28209-3701
Click below to download any of the following applications/form(s):