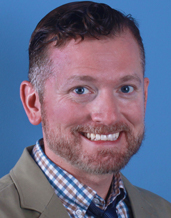 Director of Community Outreach
Charlotte Metro Area
Phone: 704-536-6661 Ext. 447
This email address is being protected from spambots. You need JavaScript enabled to view it.
Michael has been with InReach since 2000. He manages the Community Outreach Department which currently provides Medicaid waiver services in Mecklenburg, Cabarrus, Davidson, Union, Stanley, and Rowan Counties.
Michael is a current NCI instructor and provides instruction in Approved Intervention strategies for the state of North Carolina. He is a volunteer with NC Down Syndrome Association and currently serves on Pathways Provider Board. He is a former U.S. Air Force Serviceman, and early intervention teacher for children.
Michael earned a Certificate in Logistics from the Air Force, a Bachelor of Science Degree in Psychology from UNC-Charlotte, and a Certificate in Developmental Disabilities from Central Piedmont Community College.